Our Partners
We partner with leading training organizations, bank training institutes, simulation providers, finance consultants and freelance trainers. We offer our partners the opportunity to add a profitable new line of business to their existing product portfolio.
Continuously expanding our partner base
Our simulations and tools are made available to our partners via the following ways:
On a Pay-per-Use basis
Via an Annual License Fee
Via an outright purchase for the exclusive rights in a country or region
Our partners use our products in the following way:
As a new line of business providing simulations and tools to their client base
As an online competition creating brand awareness
As part of a graduate development programme
As part of a training programme
Join our partner program
Would you like to add a new line of business providing innovative solutions to your clients?
Become a partner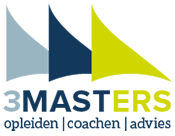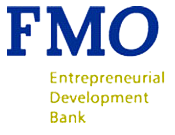 Tandika Learning Institute
Tandika Learning Institute is a training consultancy company that provides the most effective skill-based training that will propel a company's employees, managers, sales people, sales managers, top executives to reach organizational goals in sales, marketing, service and in operations.
Tandika Learning Institute with its legal entity known as PT InterMitraPelatihan Indonesia was founded in 1994 to assist the Indonesian companies to stay competitive in the market by training and developing the most important capital of any organization, that is, the HUMAN CAPITAL.
Since then, Tandika Learning Institute has strived to provide the most effective and proven training programs to the organizations not just through classical training methods but also through creating and developing multimedia interactive learning programs on the website, on the video and on the computer.
"We have chosen to work with SimArch as there is an increasing need for simulation based training within the Financial Services Sector. Working with SimArch allows us to augment our existing product range without reinventing the wheel". Maria Ditriani Ramdani, Head of Business Development
BankersLab
About BankersLab
BankersLab® leads the way in delivering innovative training across the banking industry. Utilizing a blended learning model, we integrate numerical simulation, the gamified classroom and mobile learning - designed to 'level up' the expertise of banking professionals.
Since being founded, BankersLab® has developed a suite of training products that leverage proven techniques on how to train executives for the greatest retention and usage of learning. To date, we have trained participants from over 45 countries and in multiple languages.
We focus on:
Learning Outcomes: Building 'Flight simulators' for bankers that provide powerful learning intervention
Inclusive: Expanding the product set to cover entry through executive level
Global scalability through the use of language localization and cloud servers
Configurability of the Web Application to ensure the simulation mimics conditions bankers experience in their own market
High quality training content which integrates seamlessly with the simulation
For more information visit: www.bankerslab.com
3Masters
3Masters: Training, Coaching, Advice
The 3 pillars of 3Masters are Training, Coaching and Advice. For each of these pillars we aim to provide solutions through our creative approach, emphasis on long-lasting results and innovative insights to assist you in your personal development.
Training
3Masters provides a complete package of workshops and training where content, softskills and systems play a central role. Some examples of workshops include the workshop on Solvency II, Basel 4, Ethics and the workshop on Financial Analysis. For the full list of training and workshops click here.
Coaching
In addition to providing workshops and training, 3Masters offers a divers range of coaching for individuals or groups. For more information click here.
Advice
3Masters assists organizations, teams, managers and networks with continued success. We achieve this by providing solid advice followed by the necessary training and coaching in order to work more effectively and ensure optimal work performance. Our focus is on behavior and the interaction between managers and personal. Our aim is to always ensure that your strengths are being optimally utilized.
The partnership between SimArch and 3Masters emerged out of a shared ambition to deliver quality training within the financial services sector. The offering of both organizations is complementary. Where SimArch provides the big picture, 3Masters zooms in on specific topics. Through the partnership we aim to bring value to the Financial Services Sector in the Netherlands bringing together financial know-how and innovative learning solutions.
ICAP TRAINING SOLUTIONS
At ICAP Training Solutions (ITS) - www.icapts.co.za we are committed to furthering educational standards and international best practice. We aim to ensure that our learners are able to transfer theoretical skills learned into valuable practical skills.
With this vision, partnering with Simarch was a natural progression, allowing us to market GuardB@nk 3, InterB@nk 3 & FirstB@nk 3 simulations in Africa, and to utelise the simulations to bring the theory into practice in our training workshops.
Testimonials
Sales manager Icap Training Solutions:
The simulations really challenge the delegates, and has them engaging with their "management team", considering macroeconomic conditions and Simulation Parameters, before making strategic and risk management projections. Delegates attending to get away from the office & have a nice lunch are in for a shock J, but all leave having nothing but praise for the knowledge gained from working on the simulation.
Market risk Analyst, Banc ABC Botswana:
"It makes one a better risk manager, covers all areas of the Bank and stimulates one's interest in Banking. The presenter covers more than what's on the course objectives to bring everyone to the same understanding"
FMO
FMO is the Dutch development bank. FMO finances companies, projects and financial institutions from developing and emerging markets. FMO believes that entrepreneurship is key in creating sustainable economic growth and improving people's quality of life. FMO specializes in sectors where their contribution can have the highest long-term impact - financial institutions; energy and agribusiness, food & water.

Servicing their clients
Developing countries are often considered high risk – and even their most innovative, promising businesses often do not have access to the financing needed to reach their potential.
FMO supplements this need with a range of services and products that include:
Equity, loans and guarantees
Capital market transactions
Mezzanine and other tailor-made solutions
Long-term and short-term project financing
Access to our expertise, vast network and partnerships
FMO also fosters capacity development, such as financial administration & planning skills, and sustainable business practices.
A solid partner
FMO's solid profile allows them to invest in higher risk markets, either with our own capital or on behalf of the Dutch government.
Founded in 1970, FMO is a public-private partnership, with 51% of our shares held by the Dutch state, and 49% held by commercial banks, trade unions and other private-sector representatives. FMO has an AAA rating from Standard & Poor's.
For more information please visit : www.fmo.nl
National University of Singapore RMI
RMI is a university-level research arm of the National University of Singapore (NUS) dedicated to the area in financial risk management. RMI strives to become a locally, regionally and globally recognized knowledge center in financial risk management where scholars, regulators and industry professionals gather to advance cutting edge knowledge that has immediate relevance to the financial system.
History
Founded in August 2006, the Risk Management Institute (RMI) was established as a university-level research arm of the National University of Singapore (NUS) dedicated to the area in financial risk management. It is supported by the Monetary Authority of Singapore (MAS) under its Program on Risk Management and Financial Innovation.
Vision
The Risk Management Institute (RMI) strives to become a locally, regionally and globally recognized knowledge center in financial risk management where scholars, regulators and industry professionals gather to advance cutting edge knowledge that has immediate relevance to the financial system.
Mission
The Risk Management Institute (RMI) aims to be a world-class center in risk management through research, education and training.
For more information, please visit www.rmi.nus.edu.sg
bdConsulting
bdConsulting provides technical product and markets training to many of the world's leading global banks and financial institutions. Founded by Bruno Curnier and Deborah Savin, two leading financial training consultants with some 36 years of experience between them, bd Consulting is a team of consultants sharing one goal; to deliver relevant, practical and pertinent training solutions that respond directly to their clients needs.
Sharing the same ambition to deliver quality training solutions that are relevant, engaging and practical, SimArch & bd Consulting have formed an alliance bringing together action-learning tools and financial know-how.
For more information refer to www.bd-consulting.net
5 STEP APPROACH
The partner program consists of a 5-step approach
1. SELECTING THE PRODUCT PORTFOLIO
Selecting the product portfolio is an important first step, as this will determine the business plan and the subsequent alliance package. As we have a wide range of products, together with the partner we assess which product (s) would be best suited for the partner based on their existing portfolio, clients and local market(s).
2. THE BUSINESS PLAN
SimArch has over 17 years experience with the licensing and use of banking simulations and decision support tools. To equip our partners with the necessary business intelligence to be successful in their market, SimArch provides partners with marketing material, testimonials, past experiences, client lists and much more. Together with the partner we draw up a business plan for the market in which they will be using the banking simulations and/or support tools.
3. PARTNER PACKAGE
Upon signing an agreement and payment of the exclusive rights for the use of the simulation in the country, the partner has access to the following:
Branded login page to the simulation, business game or tool
List of all previous clients of SimArch that have used the selected simulation, business game or tool
Business plan: how the simulation can be used (set-up, overview..):

Packaged for their online learning portal and sold to individuals as an online course
Offered to their client base embedded into existing talent and graduate development programmes
Used as part of an Online Bank Management Competition

Train the Trainer Package (Technical training)

Tutor Manual
Webinar training modules
Webinar training tailoring the simulation to the partners' specific country/market

Marketing Package (sales support material, case stories etc.)

Marketing documentation is provided to assist with the marketing of the different uses of the simulations, business games or tools among the client base of the partner.
4. RIGHTS TO USE
Once a partnership agreement has been concluded, a partner will obtain the rights to promote and use the relevant simulation(s) in their market for an agreed upon duration. A partner can acquire the exclusive rights to the simulation should the business case warrant this.
5. MAINTENANCE & SUPPORT
An annual maintenance fee is paid for the following:
Remote support for the use of the simulation
Maintenance of the servers and hosting of the simulation
Information on new releases and features