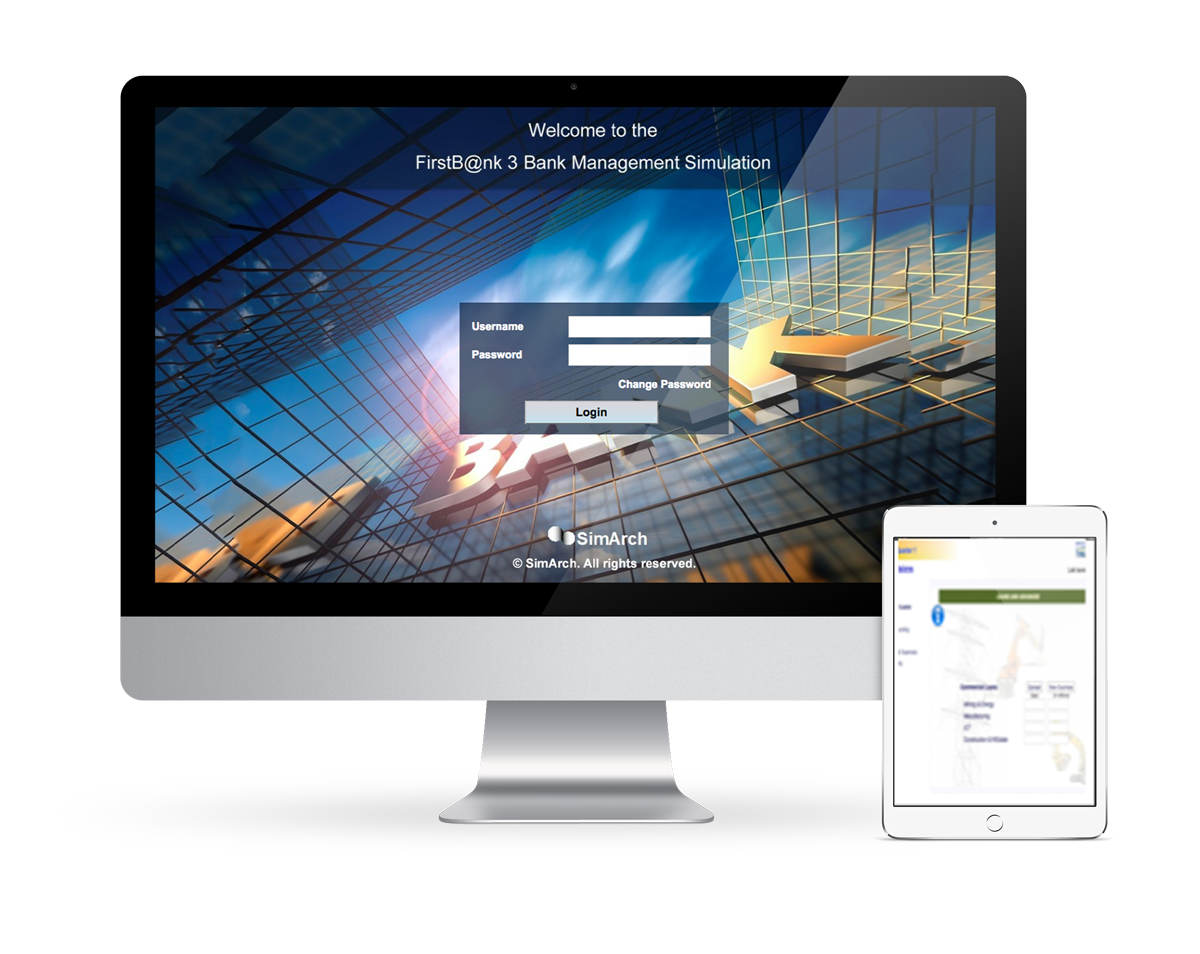 BUY NOW
FirstB@nk 3 used by educational institutions
The financial landscape is changing at a blistering speed. With volatile global markets, changing regulations and new financial products, there is a major need for students with Banking as a Major to acquire new insights into the complexities of banking in the 21st century.
The Banking Simulation Program, FirstB@nk 3, provides students with a broad perspective on the business of banking. By taking on the role of the management team of a bank for the duration of four financial quarters, students are exposed to the major products and activities of a commercial bank. Students will also experience the impact of the economy, regulations and competition on the various quarterly decisions to be made as well as the key risks banks face today.
The FirstB@nk 3, Banking Simulation Program is designed specifically to facilitate the development of the business acumen of students with a Major in Banking. The simulation program provides a powerful and engaging learning experience set in the context of the current banking environment. Students develop new skills and the business acumen required to manage a commercial bank successfully in today's competitive and volatile marketplace.
Subscription: 12 months
Duration: 12 hours (typically 3 hours per financial quarter)
Level: Introductory
Available language(s): English
Compatible browser: Google Chrome
At the end of having managed a "full-services virtual bank" for an entire financial year, students are left with the following:
A profound understanding of the business of banking
An overview of the different products that are typically performed in a full-services bank
Deeper insight into how the different areas of the business interact to enhance overall business and financial performance
The knowledge of how to deal with competition in the market place
The familiarity of the different types of financial statements that reflect:

Profitability
Key performance measures used in banking
Asset/Liability structure
Financial position of the bank

Deeper understanding of the key financial risks that banks face
Insight into macro-economic impacts on the decision-making process of a bank
FirstB@nk 3 is an ideal tool for developing the business acumen of:
Finance students
Economics students
Master's students with a Major in Banking
At the end of four financial quarters, the lecturer can generate a Team Assessment Report. This report provides a detailed track record of the performance of each team during the running of their own virtual bank.