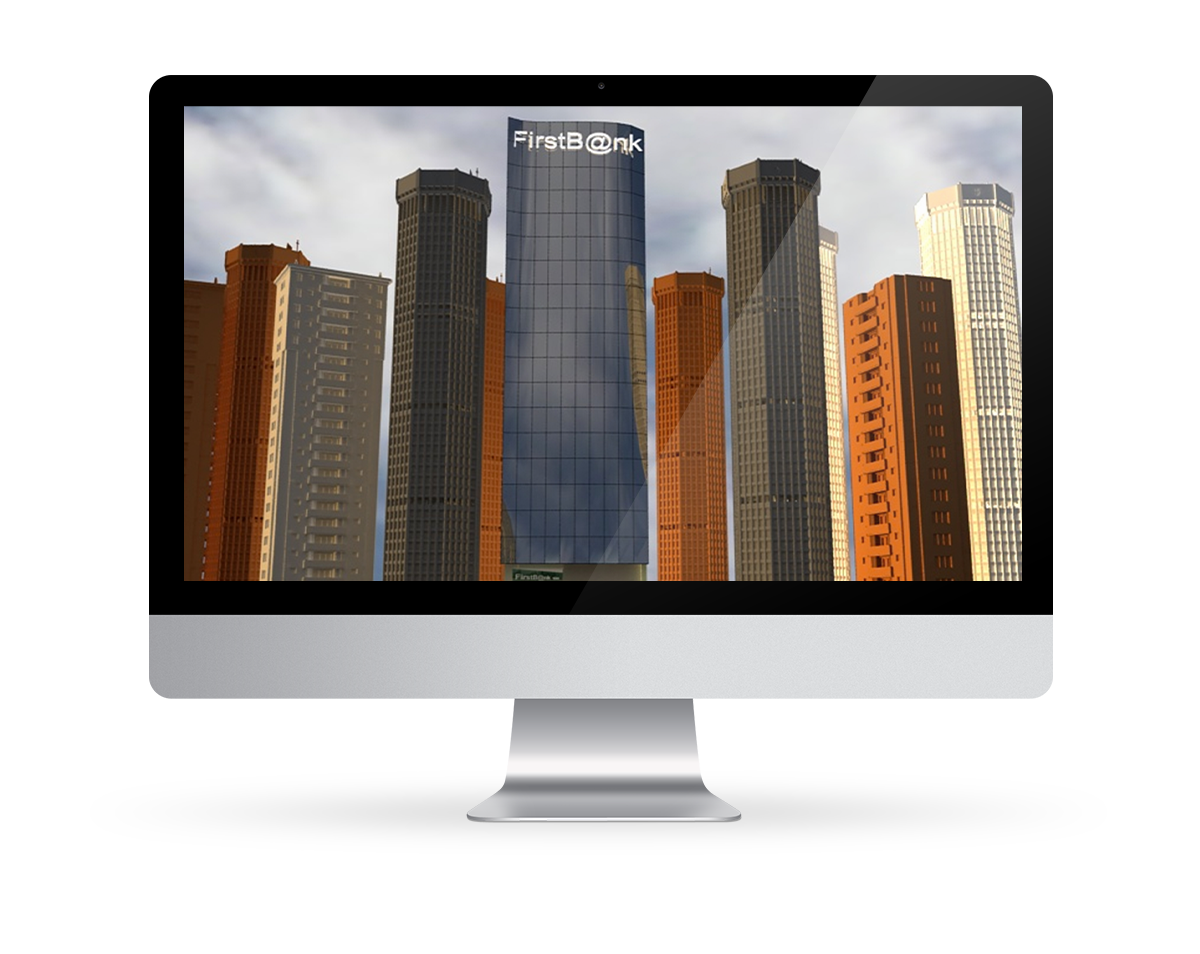 BUY NOW
FirstB@nksim
FirstB@nksim is a challenging, practical and engaging way to learn and experience how a bank is run. The banking game provides first-hand insight into the business of banking and an understanding of how economic and business conditions impact a bank's performance. The banking game consists of 8 learning levels.
Via the e-learning modules available in each level, you are provided with the theoretical concepts of key banking activities, products and concepts. You can then immediately apply these concepts by making decisions for the bank based on the new insights you have gained.
On each level you are put to the test by making decisions for the bank on a quarterly basis and having to generate sufficient profit for the bank. How much new business would you like to attract for credit cards? How much should you invest in marketing, IT and in the training of staff? There are some examples of the decisions you are required to make. After completing all the decisions for that level, the game provides immediate results allowing you to evaluate the impact of your decisions on the performance of the bank. After achieving the required profit for the bank, you are then promoted to the next level.
FirstB@nksim is an introduction to the business of banking
Subscription: 12 months
Duration: 12 hours (level 1 requires the most time)
Level: Introductory
Available language(s): English
Compatible browser: Google Chrome
After having completed FirstB@nksim successfully, you will:
Be familiarized with the different activities that are typically performed in a full-services bank
Have an overview of how the different areas in banking interact to optimize business performance
Have a better understanding of the key performance measures in a bank.
Be able to identify the major risks banks face today
Have a better understanding and knowledge of banking terminology
Banking professionals who need to broaden their understanding of the business of banking
Support personnel (including front and back office staff) from the following departments: IT, Marketing, HR, Legal, Compliance and Internal Audit)
Post Graduate students in banking, finance, risk management and Master programs in banking
All professionals interested in the business of banking and who want to learn/experience how a bank is run
After having successfully completed all eight levels, a certificate of completion will be made available via the simulation as well as sent by email.