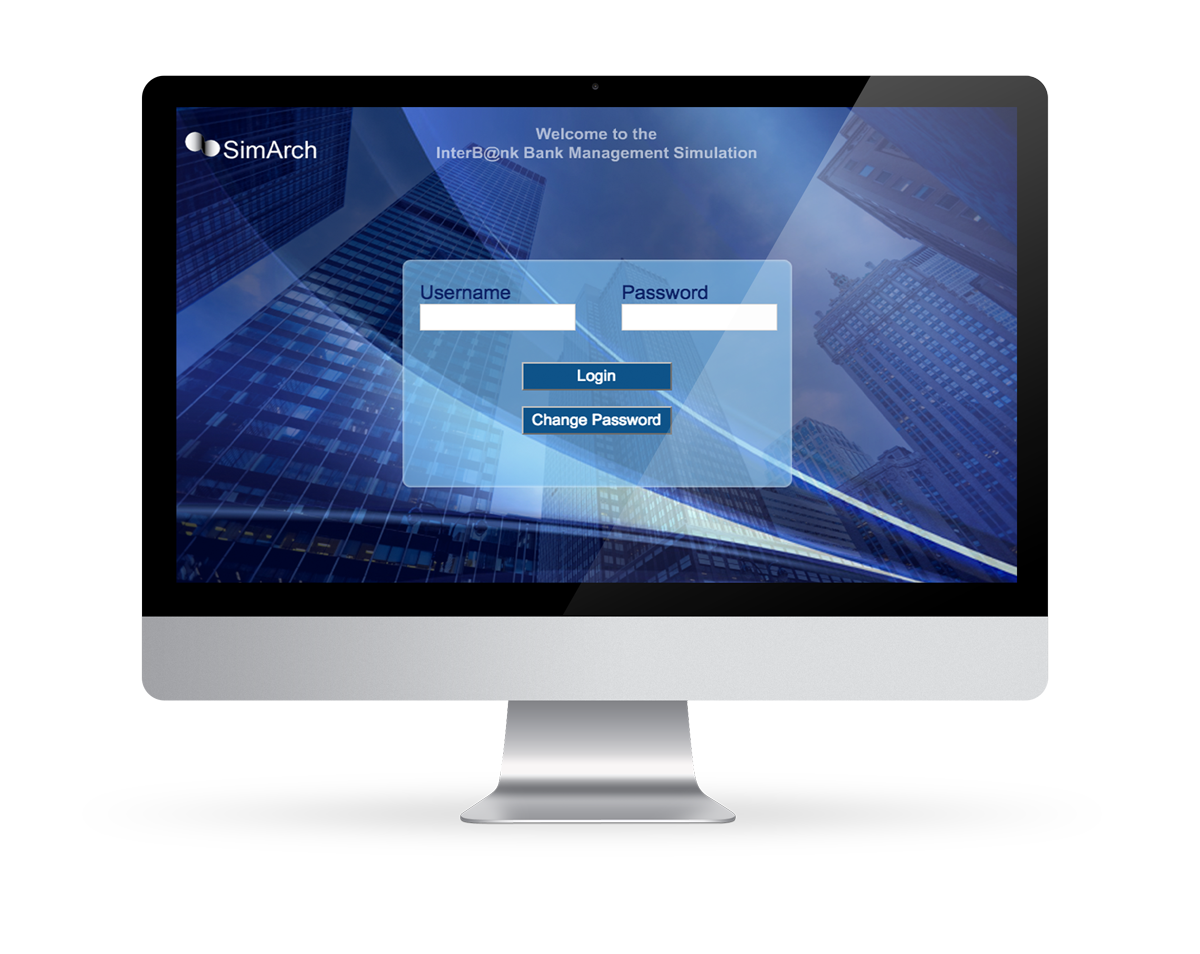 BUY NOW
Risk management in banking
Risk Management is crucial to the performance of a bank. Today more than ever before, the focus on risk management has become critical with volatile global markets, ever changing regulations and new financial products impacting the day-to-day decision making in a bank.
The InterB@nk 3, Risk Management Simulation Program is a practical learning tool used to identify, analyze and mitigate risk in commercial banks. The simulation exposes participants to the major risks faced by banks in today's volatile environment and provides them with the opportunity to identify and analyze these risks. In trying to manage several financial risks during a specific economic environment, participants gain an enhanced understanding of what actions are taken by banks to limit potential impact on the profitability as well as the value of the equity of their bank.
This program is designed for those who interface with risk management disciplines on a regular basis, and want to understand fundamental risk management methods and practices. During the management of their bank participants have to interpret risk management information and reports, make critical assessments, and evaluate the implications and the limitations of their decisions on the financial results of their bank.
Subscription: 12 months
Duration: 12 hours (typically 3 hours per financial quarter)
Level: Introductory
Available language(s): English
Compatible browser: Google Chrome
The key learning objectives with the Risk Management Simulation are the following:
To expose participants to the major financial risks faced by banks today
To provide participants with an understanding of the risk mitigation steps banks take to reduce adverse effects
To familiarize participants with best practice Risk Management Frameworks used by banks
To provide participants with insight into how value is created through Risk Management in Banking
To enhance the ability of participants to identify and analyze a bank's exposure to the key sources of risk
InterB@nk 3 is ideally suited for the following professionals:
Risk Managers in a bank
Business unit managers who wish to expand their knowledge in order to gain an overview of the banking environment from a broad management perspective
Support personnel that require an overview of how the bank operates and creates value
Non-banking professionals active in the financial services sector who need to be familiar with the complexities of risk management in financial institutions
After having successfully completed four financial quarters, a certificate of completion will be made available via the simulation as well as sent by email.
During each financial quarter, the focus is on the following financial risks:
Quarter 1: Liquidity Management
Quarter 2: Credit Risk Management
Quarter 3: Market Risk Management
Quarter 4: Return on Equity
The successful completion of the Risk Management Simulation is equal to 8 CPE credits.